From 24 USD / month
Posters

---
Creating digital posters has never been so easy! 
Upload your picture, add your text and you are done.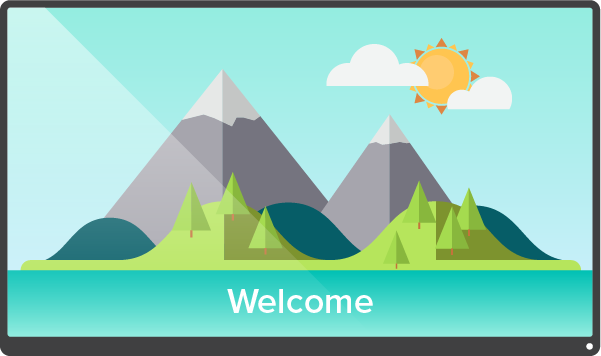 Social media

---
Bring social media to life on your screen. Show your latest company updates on Facebook wrapped in a beautiful structured layout. Create a stunning mosaic of the most recent Instagram pictures tagged with a text of choice. Needless to say that new pictures will be automatically retrieved. You don't have to do anything.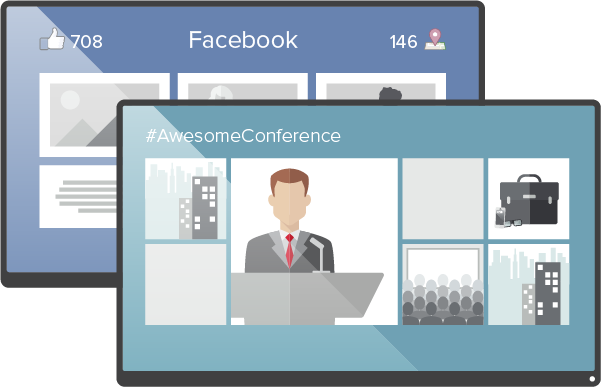 Video

---
We strongly believe that our video feature is best ever made for digital signage. Drag & drop your video into your library and we automatically take care of converting it into the right format. Assign a video slide to a screen and Dogu Connect seamlessly downloads the video locally so you'll always experience a smooth playback without any buffering.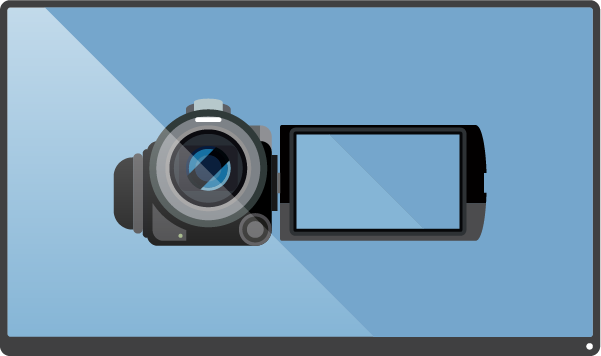 Weather

---
Bring live weather forecast from the Norwegian Meteorological Institute right on to your screens. Choose a specific location or your current position and get an hour by hour evolution as well as the long term forecast. You even have the possibility to choose your own background image to match your company branding.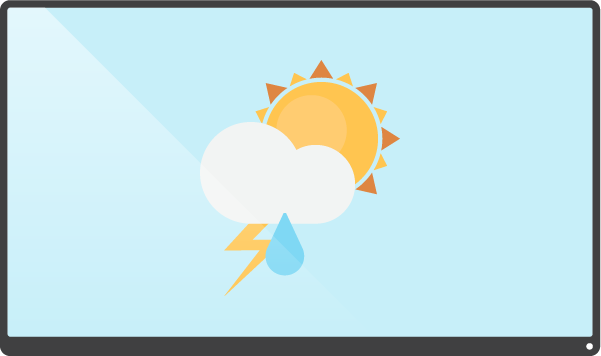 Website

---
Add your website as its own slide on LiveScreen. Enter a URL, tell us how often you want us to refresh the page and you are good to go. An easy way to integrate your existing dashboards into LiveScreen.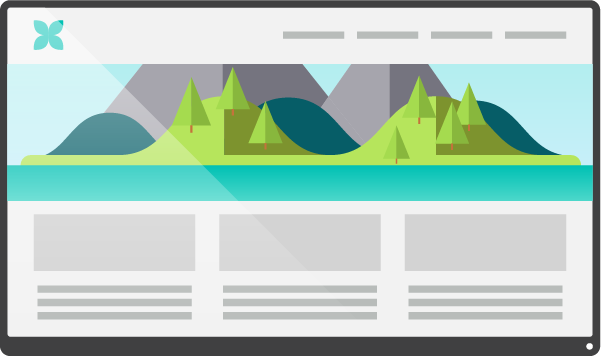 QR-code

---
QR-code in LiveScreen is the ultimate jaw-dropping effect that will captivate your viewers. Once the QR-code scanned from a visitor's mobile, another slide will automatically appear on the screen. A great way to engage your audience and can be used for competitions, personalized information or wherever your creativity takes you.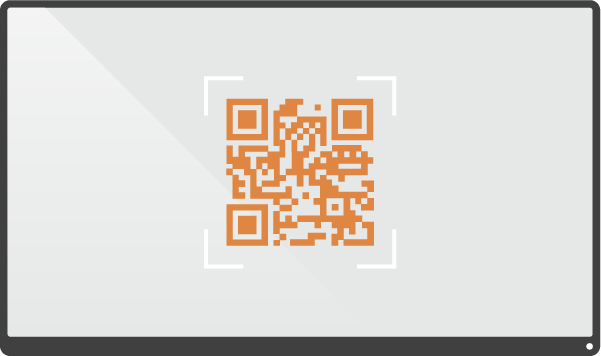 Scheduling

---
Your LiveScreens will be visible 24/7 but your audience is very likely to change throughout the day. To address your viewers in the best possible way, you may want your LiveScreens to show different content at night, early in the morning and during the day.
With LiveScreen, schedule your content for timeframes of your choice. And yes, we support recurring content scheduling.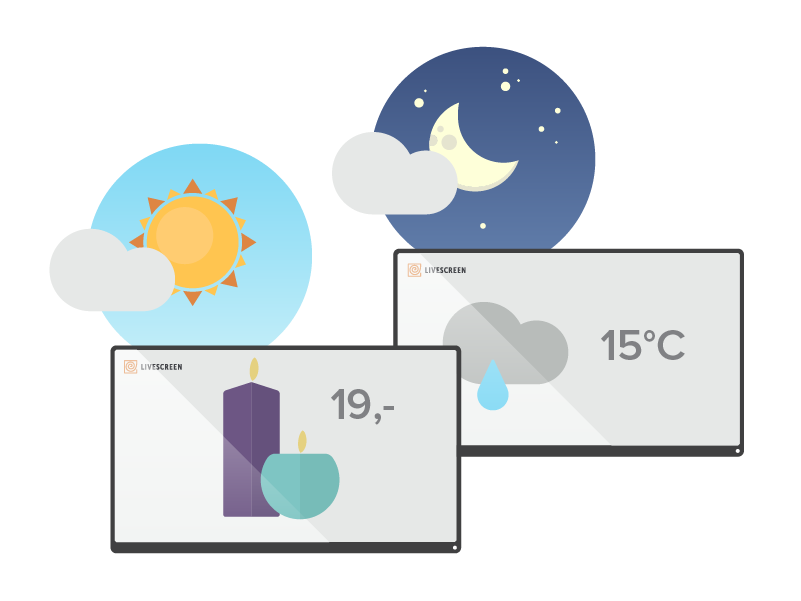 Tickers

---
You have probably seen tickers on TV where the lower third of the screen shows rolling news. We have brought the same concept to LiveScreen. Combine latest news from the Norwegian Broadcasting Corporation, tweets from selected accounts or even custom messages to make your screen even livelier.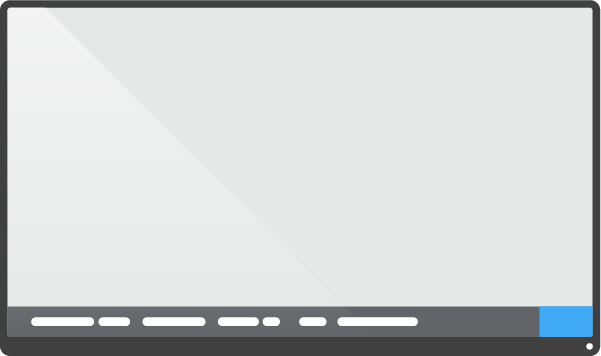 User roles

---
Do you have several screens spread over multiple offices? LiveScreen has a powerful yet super easy access control mechanism built in to accommodate all your access management needs. 
Create a group, assign screens and users to it, that's it! These users will only be allowed to update screens within their group. You as company owner however keep visibility and access across all your groups.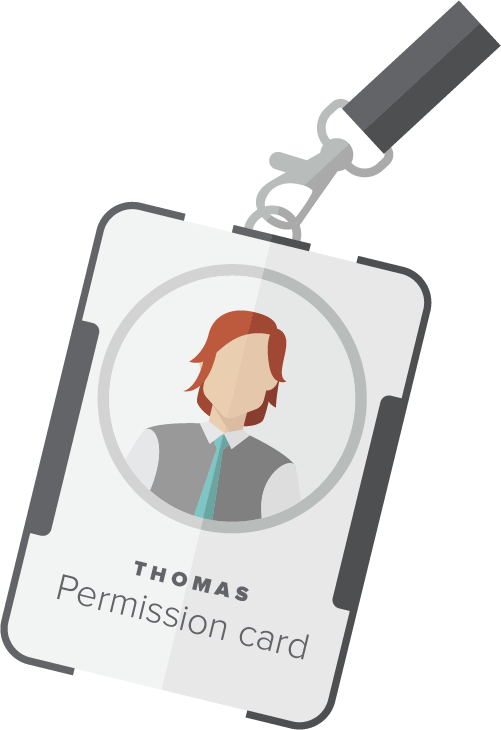 Mobile Application

---
Show or hide content on your screens straight from our mobile application available on iPhone and Android Phones.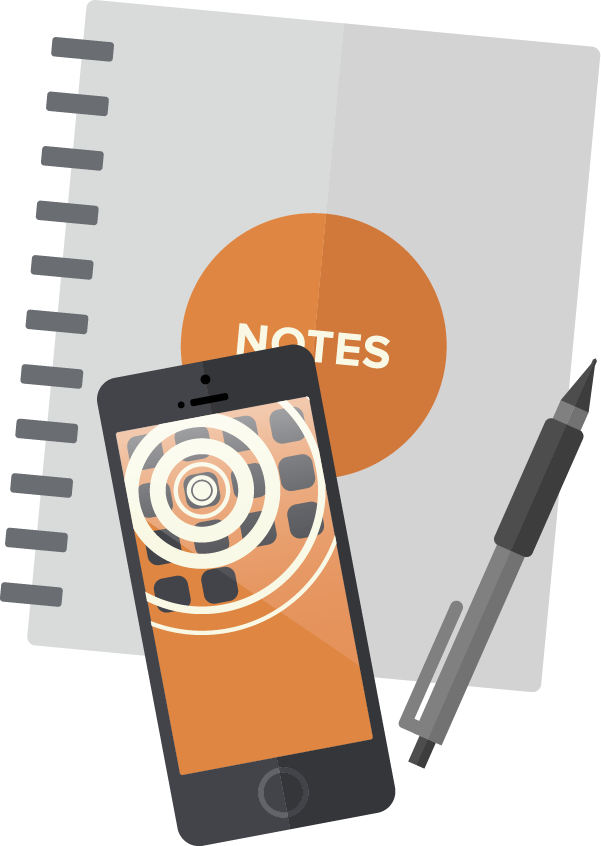 Dogu Connect

---
Dogu Connect is a powerful computer packed into a small and light form factor so you can very easily take it with you on the go. Dogu Connect has been conceived to be a completely self maintaining system. In other words, Dogu Connect will automatically upgrades itself at night, recover internet connectivity when lost and even restart automatically upon power failure. You can sleep soundly, everything is under control.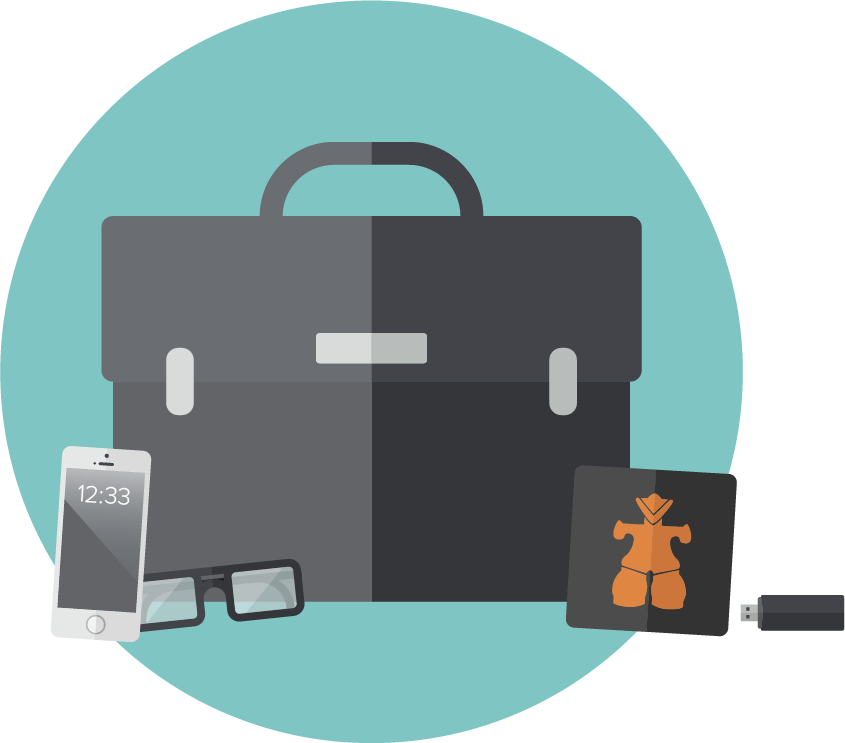 Security

---
All communications to and from Dogu Connect are secure over HTTPS (Comodo PositiveSSL 128-bit encryption). By using modern web-technologies, Dogu Connect works out-of-the box in your private network or DMZ without any firewall changes. To accommodate the most restrictive security policies we offer the possibility to ship Dogu Connect with mobile broadband.