LiveScreen for your store
We understand the needs of store owners.
This is what is important to you

From 24 USD / month
A simple solution

so simple that anyone can update screens
---
LiveScreen's administration panel is accessible from any web browser and has been conceived to be as easy-to-use as it is feature-rich. From the comfort of your computer and regardless of where you are sitting, control your screens, schedule your playlists, create your slides and much more.
For an even quicker management of your screen, download our mobile application for iPhone or Android phones.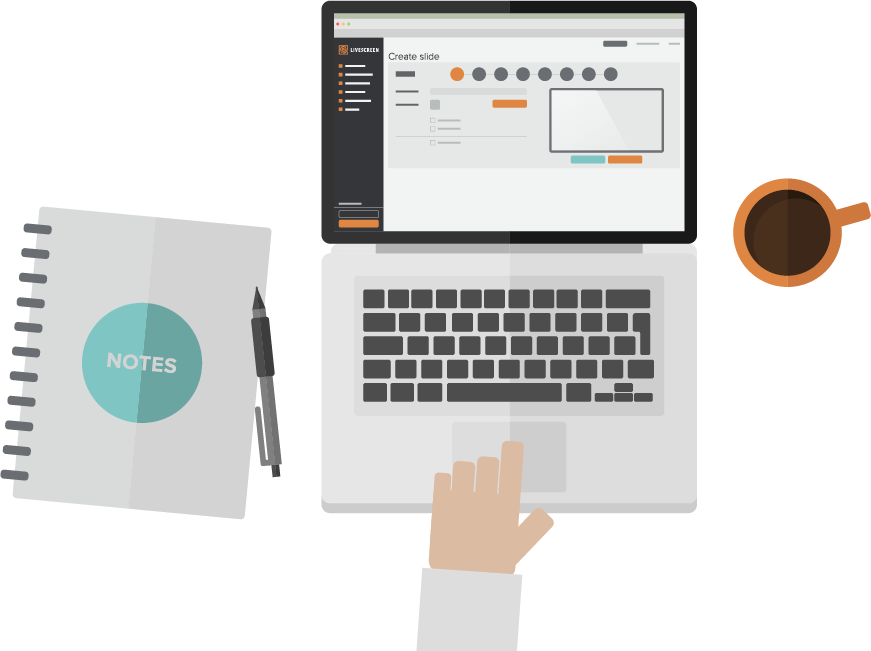 Different content at different time

Because your viewers are not the same throughout the day
---
Your LiveScreens will be visible 24/7 but your audience is very likely to change throughout the day. To address your viewers in the best possible way, you may want your LiveScreens to show different content at night, early in the morning and during the day.
With LiveScreen, schedule your content for timeframes of your choice. And yes, we support recurring content scheduling.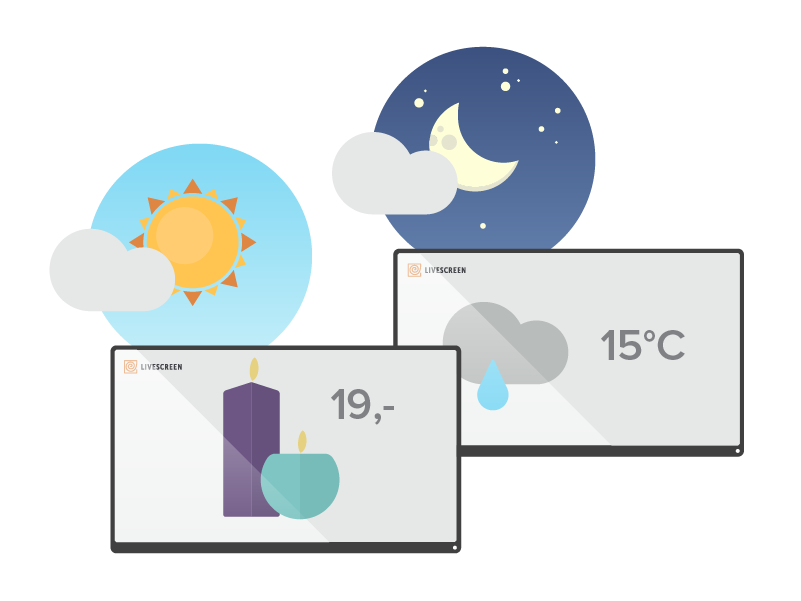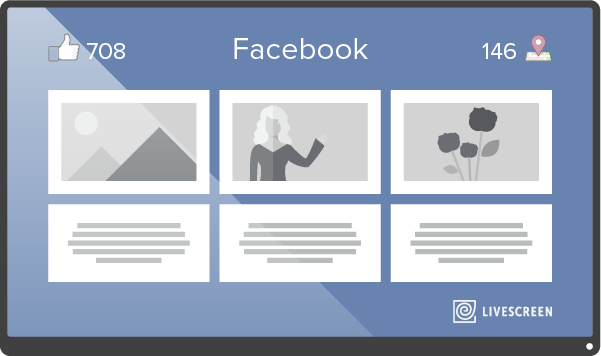 Double your marketing effect

by showing your social media on screens
---
Is your store already using Facebook, Instagram or Twitter as marketing channels? Would you like to get more out of your existing marketing efforts?
LiveScreen provides an excellent additional platform where presence and activity on social media can be promoted. It only takes a minute for you to have beautiful slides showing your last Facebook posts, Instagram pictures or Twitter updates straight on your screen.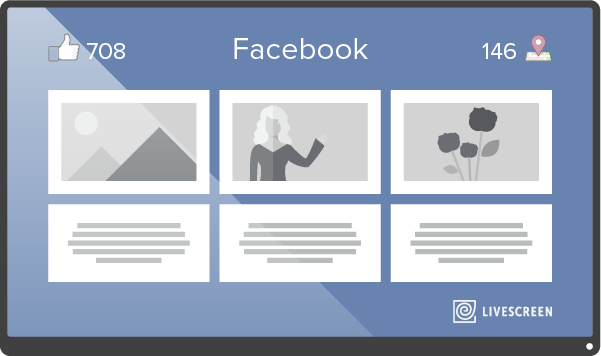 Control access

Control which employee can update which screen
---
You have several employees and would like to assign each to one screen? LiveScreen has a powerful yet super easy access control mechanism built in to accommodate all your security needs. 
Create a group, assign screens and users to it, that's it! These users will only be allowed to update screens within their group. You as company owner however keep visibility and access across all your groups.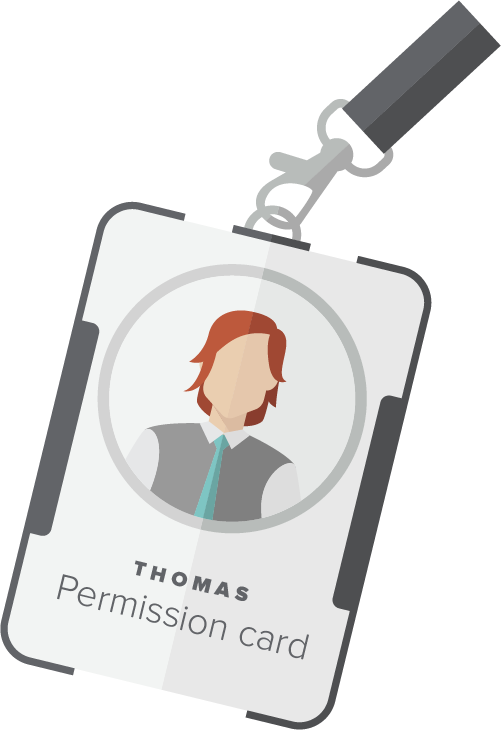 Easy installation

because your time is precious
---
To start using LiveScreen on your FullHD screen, all you need is Dogu Connect, our custom made mini computer. How easy is it to install it you ask? We thoroughly understand that running your business is what you should be spending your time on. With this in mind, we made Dogu Connect literally "plug & play"; even your kid could install it.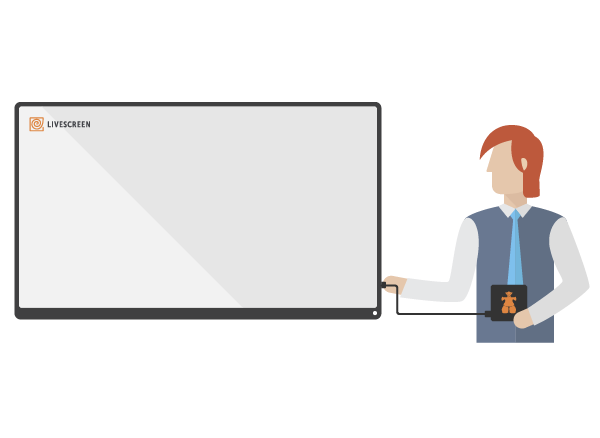 Hassle free connectivity
No need to change any of your network or firewall configuration. Using modern web-technologies, Dogu Connect will connect to LiveScreen in the Cloud with a simple Ethernet cable.
If you happen to use network encryption or have very strict IT security policies, Dogu Connect can be delivered with mobile broadband. 

Handling for losses of connection
The technology used on LiveScreen makes possible to update your screens in real-time and requires therefore a stable connection on Dogu Connect. But bad things always happen, so we designed our system to keep your slides rolling even when the internet connection is momentarily unavailable.

Self maintaining system
Dogu Connect has been conceived to be a completely self maintaining system. In other words, Dogu Connect will automatically upgrades itself at night, recover internet connectivity when lost and even restart automatically upon power failure. You can sleep soundly knowing everything is under control.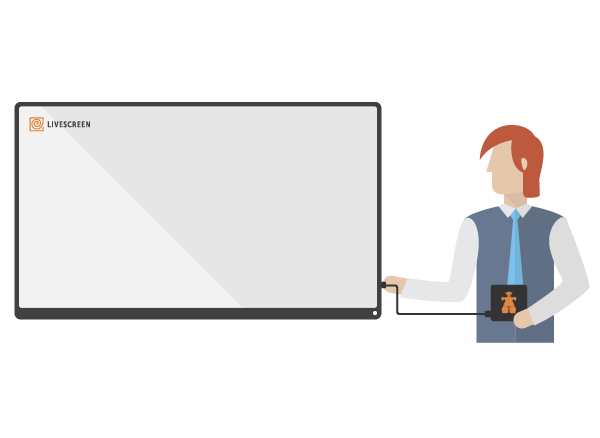 Plug Dogu Connect in to your screen
Dogu Connect is delivered fully configured and ready to use. Upon reception, open the package, attach Dogu Connect to your TV and network, and switch it on.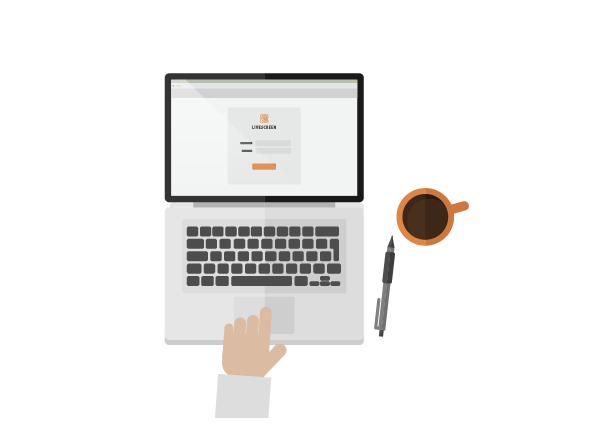 Create and publish content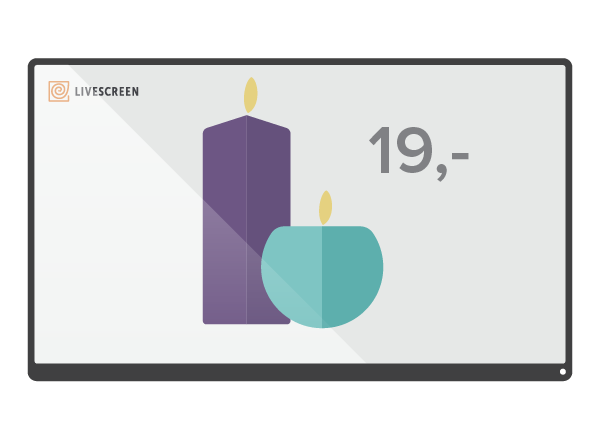 Voilà!
Congratulations! Your screen is now showing your beautiful content and can be updated anytime from the web or from our mobile app.